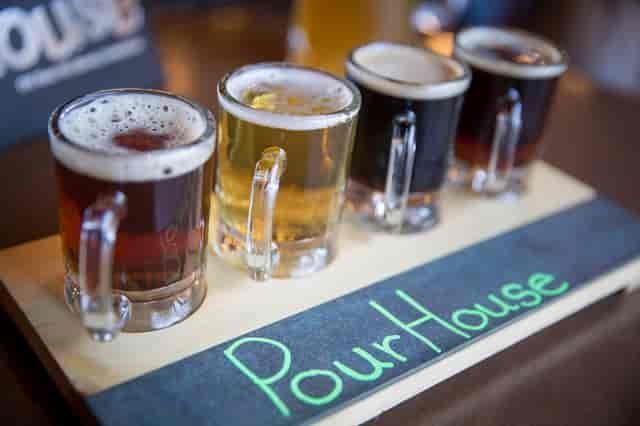 Drink Menu / Dessert Menu
Become a VIP
Receive updates on special events, new menu items, menu reviews, and more!
Beer
Choose Wisely, No Refunds
(Free sips offered to help make a better decision)
LAGER / PALE ALE / GOLDEN
PILSNER / KOLSCH / HEFEWEIZEN
BROWN / SCOTTISH / DARK LAGER
BELGIAN
St. Bernardus Abt 12 8oz, ABV-10%, Watou Belgium
$8
St.Bernardus Abt 12 has a very fruity aroma that is the result of using our own unique yeast. It brims over with different, complex tastes and stands out through its long, bittersweet finish. Thanks to its mild, rounded taste and a perfect balance between bitter and sweet, this beer goes down very easily
Can't Decide - Get a Taster Tray 4oz pour for $2 each. (Excludes 8oz or 10oz pours). We also have rotating taps so there's always something new!